Experienced Staff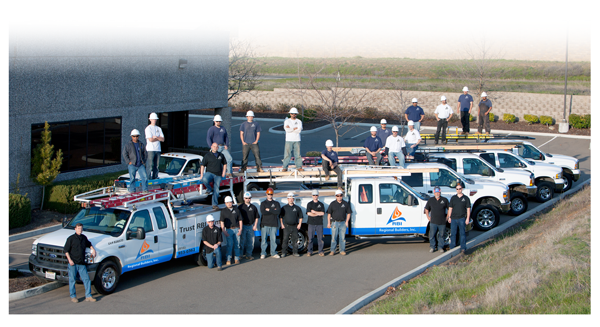 Our experienced staff ensures quality control, direct supervision and a timely and efficient completion of the project.
RBI controls the critical phases of the project. Our full-time employees–not subcontractors–are performing the work. When subcontractors perform critical phases, the contractor and homeowner are at their mercy; subcontractors too often don't give any thought to other aspects of the project. The result is less cohesion, lower quality, frustration and delays.
Our Project managers and foremen are not salesmen or construction management graduates fresh out of college, they're builders in their own right holding many certifications.
Our managers have all worked in the field on insurance-related construction, from electrical to plumbing to all phases of carpentry.
Regional Builders is a 30-person tightly-knit team who we consider family. Some of us actually are family! We share common goals, with customer satisfaction at the top of the list.
Regional Builders holds a General Contractor's License(B) as well as an Electrical License (c-10) and a Plumbing Trade License (c-36). Our staff is is well-trained in these disciplines, and in the case of electrical all are State certified. Our staff holds many certifications in specialties directly relating to insurance projects.